Commercial harbour
At the end of the 1960s, work commenced on digging the Scheldt-Rhine canal.  The old arm of the river near the town was cut off to create a new large port for Tholen, which has since then been used mainly by pleasure boats.
On 22 October 1986, the Oester Dam was closed, creating the Zoom lake. The Bergsediep Sluice in this dam, which is 34 m long and 6.5 m wide, is too small for large fishing vessels. Small vessels can pass through quickly, however, without the salt water causing much damage to the now freshwater Zoom lake. Tholen is accessible to large ships via the Scheldt-Rhine Canal.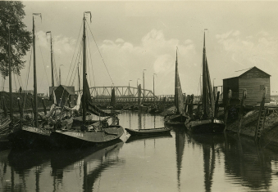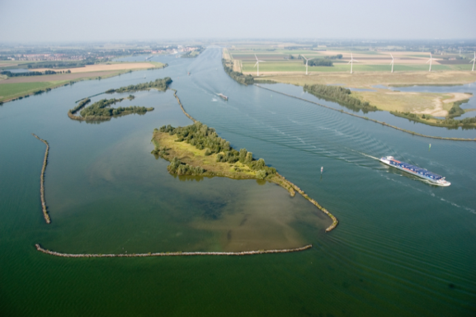 Duivendijk Shipyard
The Duivendijk shipyard has been established in Tholen since 1872. At that time, oyster cultivation was on the rise, and there was an urgent need for a shipyard to provide maintenance for the ships. The family business developed from building fishing vessels to building yachts.