Willem-Alexander, Lord of Scherpenisse
Scherpenisse, like Sint-Maartensdijk, came to the House of Orange via the Van Borsseles and the House of Egmond. The King is still Lord of Scherpenisse. The Oranges appointed all kinds of officers in the village, such as Bailiff, messenger, dike warden, aldermen, schoolmaster, secretary, sheriff, auctioneer, etc. The steward, who lived at the castle in Sint-Maartensdijk, was also bailiff of Scherpenisse.
Courthouse
In 1593, Maria van Nassau donated 1000 guilders for the construction of a courthouse. However, the construction and maintenance of the courthouse brought Scherpenisse to the brink of bankruptcy. During a time of economic depression, the upper part of the building was finally demolished in 1847. Until the redivision on 1 July 1971, it housed the municipal organisation.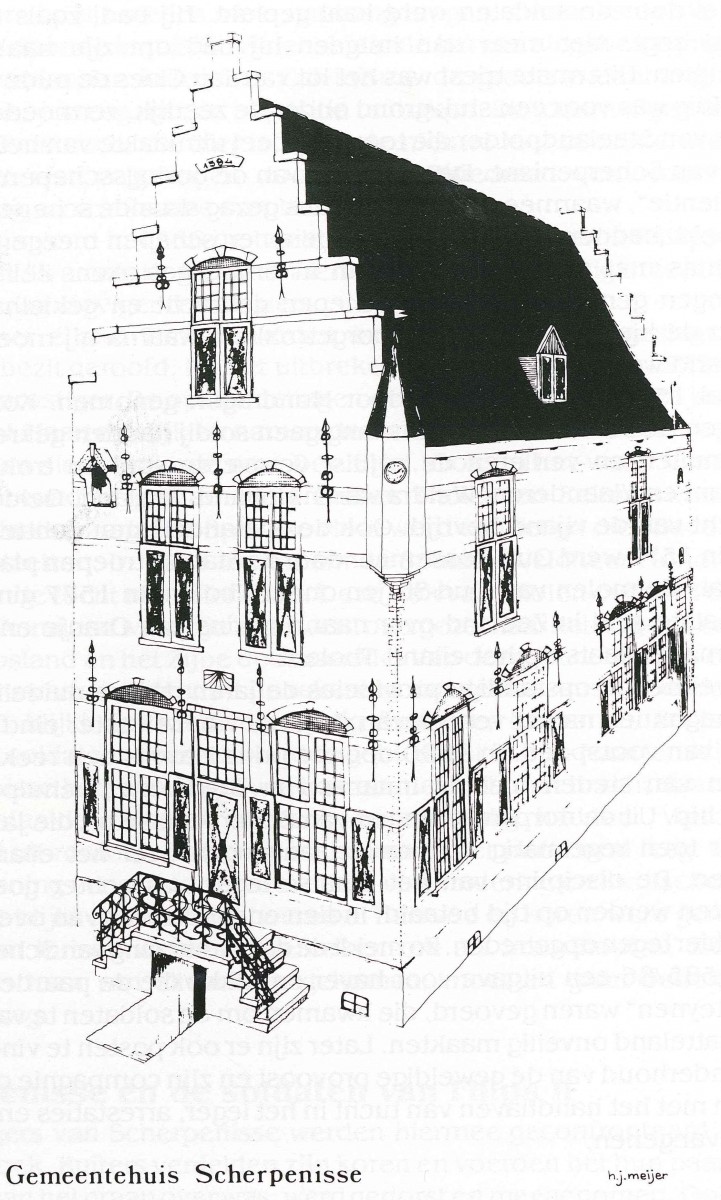 Water tower
In the early 1920s, mains water was installed on the island. In 1923 the only water tower was built for this on Langeweg. This tower is still an important landmark.